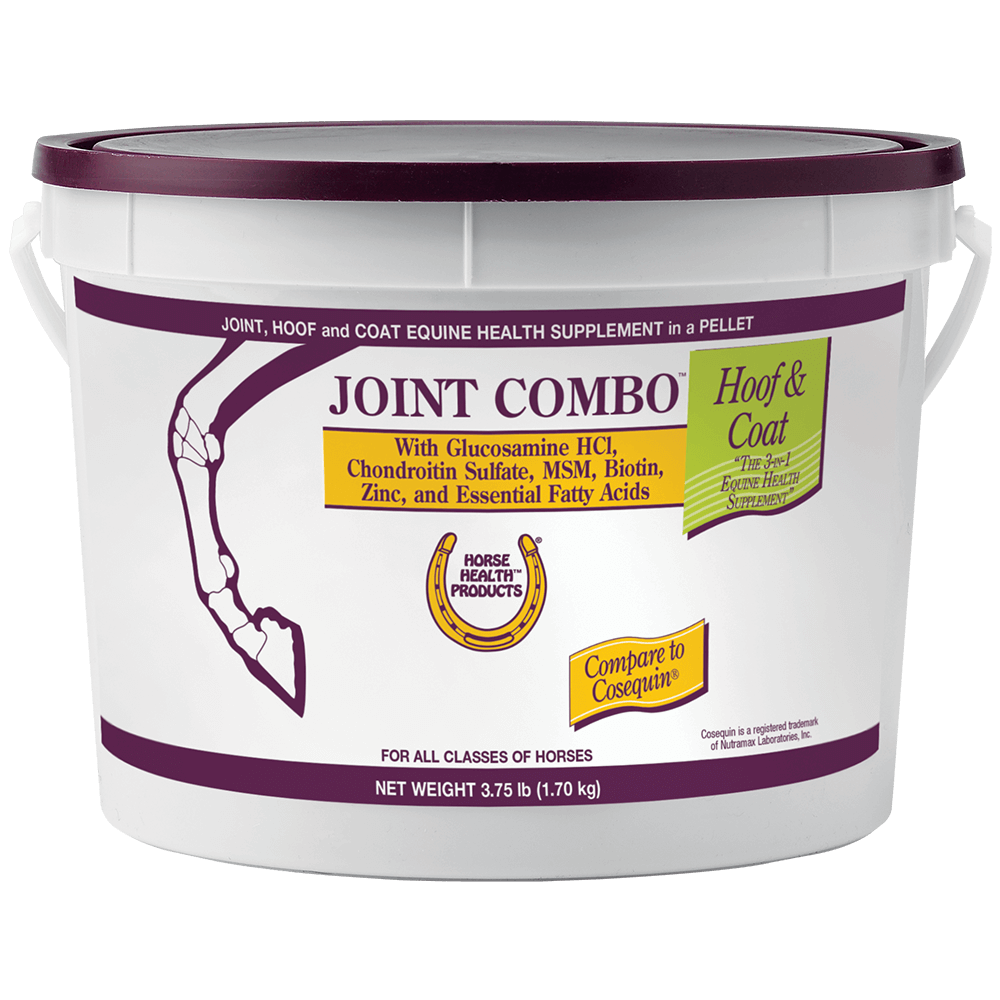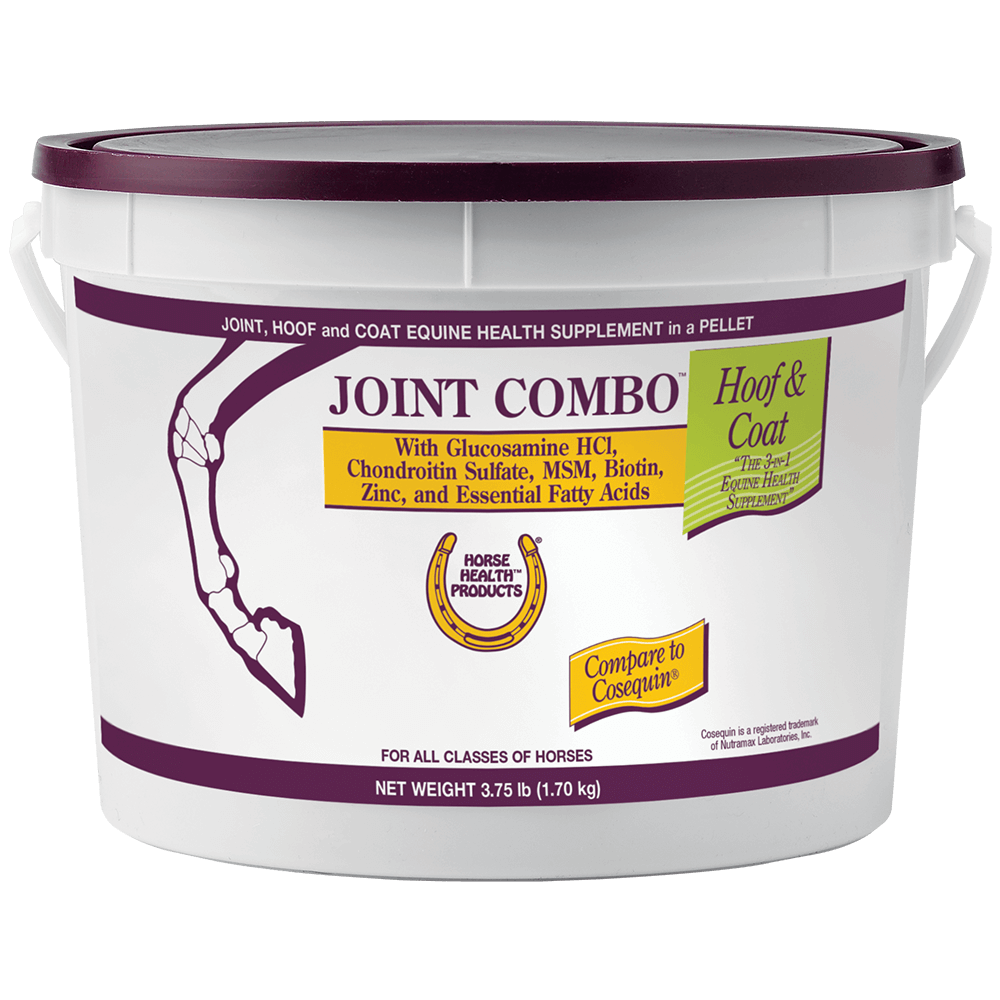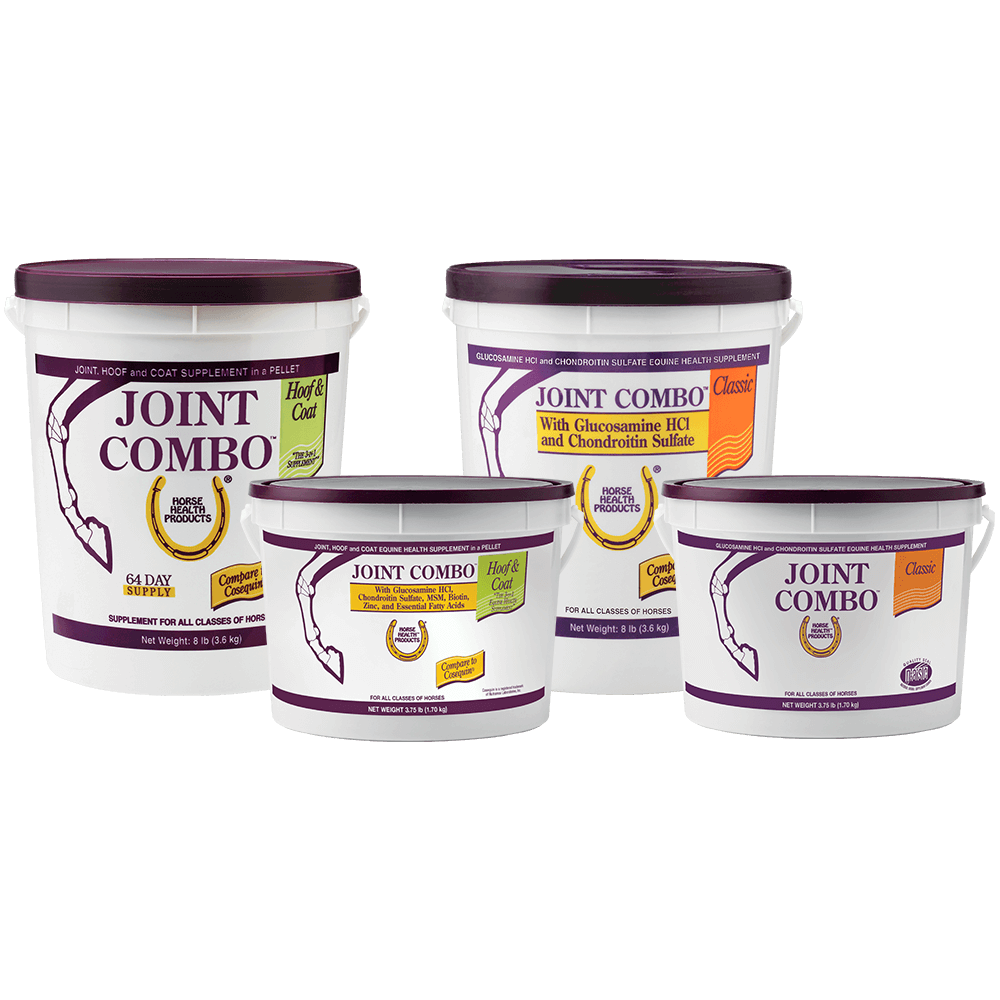 Joint Combo Hoof & Coat
The three supplements you want most, under one lid!
A convenient 3-in-1 product for complete joint, hoof and coat care
Helps support normal joint function and collagen synthesis with a combination of glucosamine HCl, chondroitin sulfate, Vitamin C, manganese and MSM
Provides excellent hoof conditioning with 16mg per 2oz of biotin
Contains omega fatty acids to support healthy skin and lustrous show ring coat
Palatable, cinnamon apple-flavored pellet
*Not available in ID, KY, LA, NM and TX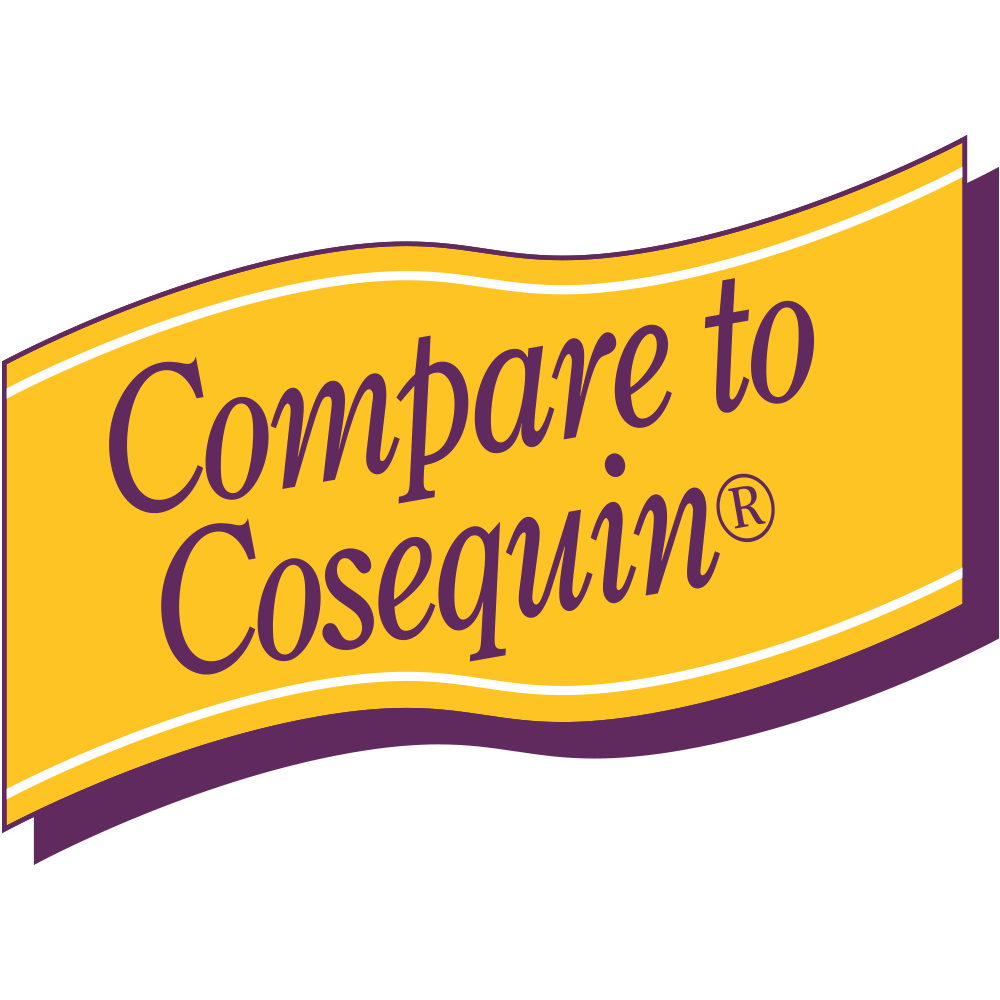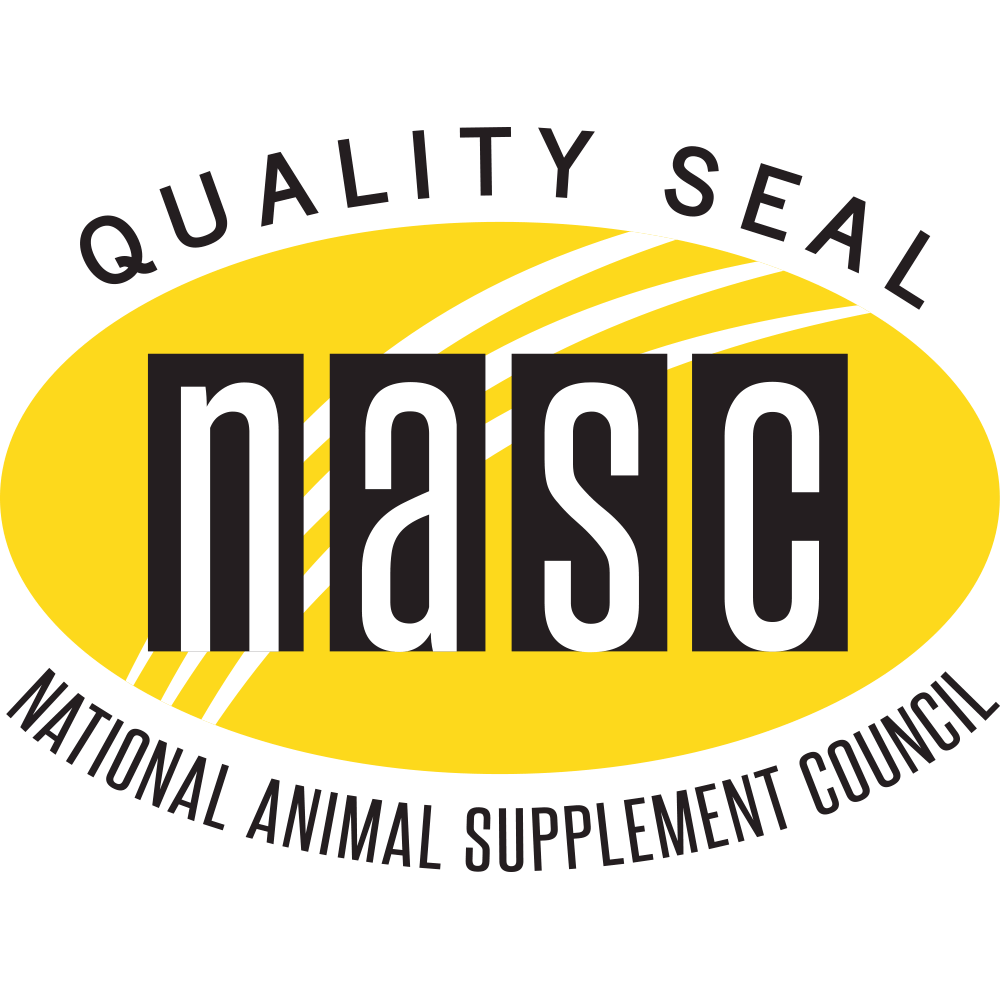 IMPORTANCE OF JOINT CARTILAGE
The articular cartilage in your horse's joints needs to be healthy for smooth, easy movement. Articular cartilage lets the bones in the joints slide smoothly across each other. Cartilage is made up of up to 80% water, plus collagen and proteoglycans. Proteoglycans are what make cartilage resilient and shock-absorbing. Together, water, collagen and proteoglycans make up the cartilage matrix.